Ticosites - We serve the world!

Welcome to TicoSites Web Hosting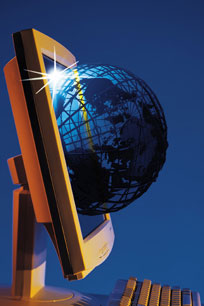 TicoSites, a division of Black Coral Business Group S.A., is located in San Jose, Costa Rica with US offices located near Chicago, IL. Our experience? We have been in business since 1998. Now you can take advantage of our expertise in web hosting and domain registrations.
Our server farms are located near Orlando, Florida, USA and near Washington D.C.
For those in need of off-shore web hosting, we also offer servers in Great Britain, Hong Kong, or India.
Our quality? Simply the best!
We use state-of-the-art servers and maintain off-site backups daily.
We use one of the most effective anti-spam and anti-virus systems available today.
Hosting - Linux or Windows
You may choose Windows Web Hosting (using the Hsphere control panel), or Linux Hosting (using the cPanel control panel. If you are a webmaster, we also offer excellent reseller plans to meet your needs. We provide a lot more features for a lot less money than other hosting companies. Nobody gives more value for your dollar than TicoSites.
Off Shore Web Hosting (Click Here)
Clients needing high quality web hosting away from the USA can choose from servers located in England, Hong Kong, or in India. To evaluate our plans, click here.
Domain Registration
We are a qualified domain registrar. Our domain registration service is full featured providing many services for free that other domain registrars charge for. If you are a webmaster or just a person who owns many domains, we offer also a domain reseller program allowing you to sell domains.
Support
We offer 24 hour per day technical support and our automated ticket system assures that if you do have a problem, we can track it and fix it very quickly, often in less then two hours. Many problems can be resolved quickly by using our Knowledge Base.
Summary
TicoSites has an established infrastructure offering professional website hosting with world-wide 365 X 24 X 7 support.
© Black Coral Business Group S.A. 1998 - 2016 • Contact +506-2293-5892 • Design by Black Coral Design •

| | |
| --- | --- |
| | Ticosites |
Contact
Windows
Linux
Compare
Free
Home
Webmaster