Linux Web Hosting by TicoSites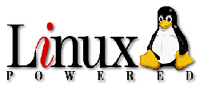 For Off-Shore Linux Hosting in England, Hong Kong or India
Click Here
Linux web hosting is by far the most popular and common form of web hosting. Why? For these reasons:
• High Security -. Linux is open source architecture and far fewer attempts are made to hack web sites hosted on Linux severs.
• Lower Cost - Linux servers require far less maintenance than Windows servers. Less technical support too.
• More Control - Linux servers allow you far more end-user control over your web hosting
So why might you want Windows hosting? If you are using ,NET, asp, aspx, MSSQL, or other Microsoft proprietary technologies.
Important: You may use a Linux server regardless of what system you are using on your computer whether it is Vista, Windows 7, XP or MAC OS.
We offer several Linux hosting plans. To know which is best for you, you should know
1. How many email accounts you will need
2. How big will be your web site.
All Linux plans use the popular and easy to use cPanel control panel. Add new email addresses instantly, build a new database in seconds. You have almost total control (no root access) of your hosting. To see a working demo of cPanel, just click here.

You may set up web hosting online by selecting any of the plans below and clicking the Signup Now link below each plan.
We have increased disk space on all Linux Hosting Plans.
Bronze Hosting

Silver Hosting

• 15 25 MB Disk Space
• 10 20 GB Bandwidth
• 5 Email Accounts
• Anti-SPAM / Anti-virus
• Free Web Statistics
• Web Mail
• PHP
• FREE Black Coral Web Site Builder allows even a complete novice to build a professional looking web site with no technical knowledge.

This is a great starter plan for those who only need a few web pages and access to email.

• 25 75 MB Disk Space
• 20 40 GB Bandwidth
•15 Email Accounts
• Anti-SPAM / Anti-virus
• Free Web Statistics
• Web Mail
• PHP, PERL
• CGI-BIN
• MySQL/PostGRE SQL
• FREE Black Coral Web Site Builder allows even a complete novice to build a professional looking web site with no technical knowledge.

• 75 150 MB Disk Space
• 30 60 GB Bandwidth
• 30 Email Accounts
• Anti-SPAM / Anti-virus
• Free Web Statistics
• Web Mail
• PHP, PERL
• CGI-BIN
• MySQL/PostGRE SQL
• FREE Black Coral Web Site Builder allows even a complete novice to build a professional looking web site with no technical knowledge.
Setup charge $0.00
Setup charge $0.00
Setup charge $0.00
Price: $42.00 per year or $5.00 per month
Price: $60.00 per year or $6.00 per month
Price: $84.00 per year or $9.00 per month
Signup Now
Signup Now
Signup Now

---

Gold Hosting

Platinum Hosting

Diamond Hosting

• 125 250 MB Disk Space
• 50 70 GB Bandwidth
• 125 Email Accounts
• Anti-SPAM / Anti-virus
• Free Web Statistics
• Web Mail
• PHP, PERL
• CGI-BIN
• MySQL/PostGRE SQL
• Domain Parking
• FREE Black Coral Web Site Builder allows even a complete novice to build a professional looking web site with no technical knowledge.

• 300 500 MB Disk Space
• 100 150 GB Bandwidth
• 175 Email Accounts
• Anti-SPAM / Anti-virus
• Free Web Statistics
• Web Mail
• PHP, PERL
• CGI-BIN
• MySQL/PostGRE SQL
• Domain Parking
• FREE Black Coral Web Site Builder allows even a complete novice to build a professional looking web site with no technical knowledge.

• 450 750 MB Disk Space
• 150 250 GB Bandwidth
• 250 Email Accounts
• Anti-SPAM / Anti-virus
• Free Web Statistics
• Web Mail
• PHP, PERL
• CGI-BIN
• MySQL/PostGRE SQL
• Domain Parking
• FREE Black Coral Web Site Builder allows even a complete novice to build a professional looking web site with no technical knowledge.
Setup charge $0.00
Setup charge $0.00
Setup charge $0.00
Price: $99.00 per year or $10.00 per month
Price: $130.00 per year or $13.00 per month
Price: $170.00 per year or $17.00 per month
Signup Now
Signup Now
Signup Now

---

Need more Space? More Email accounts? More bandwidth? Something special? We will build a hosting plan to suit you!
Contact us at sales@ticosites.com or call us in Costa Rica at +506-2293-5892 or from the USA/Canada at 1-877-268-2918

© Black Coral Business Group S.A. 1998 - 2016 • Contact +506-2293-5892 • Design by Black Coral Design •


| | |
| --- | --- |
| | Ticosites |